Genetic testing services for camels
After the typing of the animal on SNP basis with 60,000 individual markers, various follow-up tests are available which are based on the information of the SNP profile. Here you will find an overview of these services.
DNA ID-Profile for camels
DNA Identity profiles provide a unique, distinct, and tamper-proof record that can be used to easily verify an animal's identity.
To ensure that these genetic identities can be reliably communicated through the internet, all generatio diagnostic certificates are provided with an electronic signature (SignCheck).
The 200 marker values used for the ID profile are shown in the certificate as a barcode (see illustration). If needed, the individual marker values can be read out with a smart phone camera.
ID-Certificate:
Parentage assessment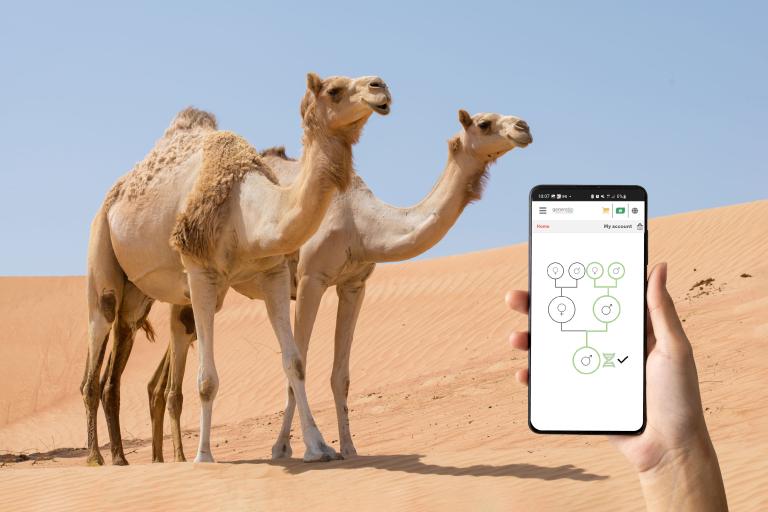 Correct pedigrees form the basis of every breeding decision, and determines the value of an animal in addition to performance traits.
The method of choice is DNA-based verification of pedigree information, based on the ID profiles of the animals involved (offspring and parents).
generatio has more than 20 years of experience in establishing and running DNA programmes for continuous parentage assessment with more than 300,000 progeny tested.
Please also refer to our herd and population management services: Here.
Determination of the Degree of Hybridisation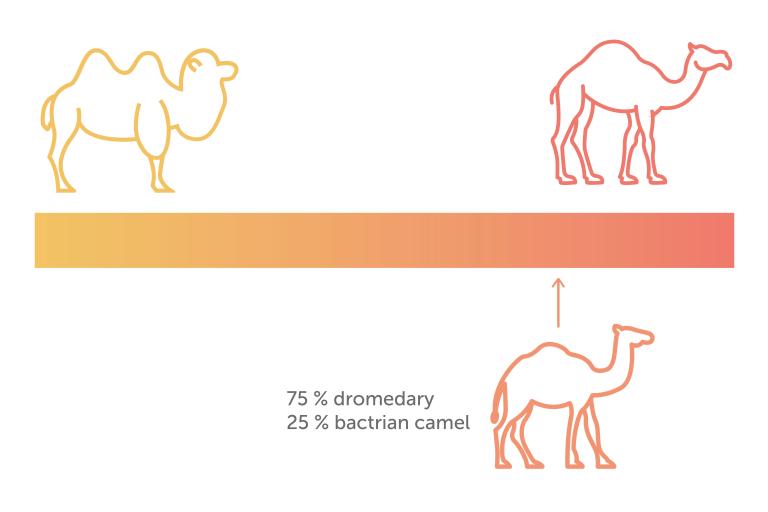 With the help of our Camel Hybrid Assay, we determine in dromedaries and Bactrian camels whether, and to what extent, the other species is detectable in the genome of your animal. The assay is based on specific SNPs in the overall DNA profile and can detect crosses up to the F4 generation.
The result is shown in the online animal file and is included in the ID certificate, if this was part of the order.
Determination of individual genetic diversity
The diversity value indicates the extent of mixed heritability of the animal under study and can be used in selection for planning matings or choosing animals for replacement in your herd.
A high individual genetic diversity value is a sign of a broad genetic background, which is considered an advantage.
When owning multiple camels with DNA profiles