Shipment EDTA blood samples
Samples used exclusively for DNA testing are considered as 'Exempt Veterinary Samples'
Such samples and are not subject to classification as dangerous goods and not regarded as 'Biological Material Category B' (the UN 3373 declaration only applies to infectious samples!)
Packaging and transport is subject to national, EU and international ('third countries') laws. 
Depending on the type of material, origin and destination, special regulations apply.
We recommend the use of our GOcards or FTAcards for entries from countries outside the EU.
Submissions from inside Germany and the EU
Submissions from non-EU countries
Note: We recommend sending samples by post / airmail because sending through couriers does not speed up the process (due to bureaucratic issues).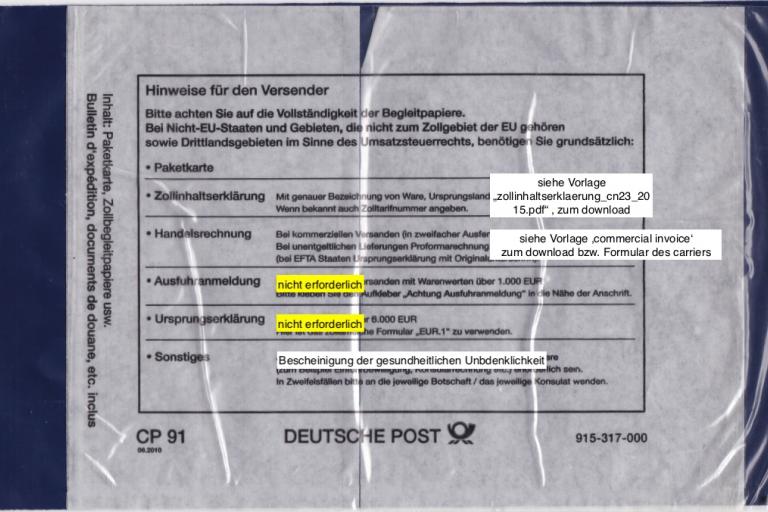 On the back side additionally attach a transparent flap with these documents:
    - Customs declaration of contents (Zollinhaltserklärung, see below)
    - Commercial invoice (Handelsrechnung, see below)
    - Confirmation of health safety of the vet (Vorlage Gesundheitsbescheinigung, see template for download below)
© Generatio GmbH
Check list EDTA blood sample
Downloads