Connemara Pony PSSM Research Group and Generatio-CAG work together to study PSSM1 and PSSM2 in the Connemara Pony breed
Image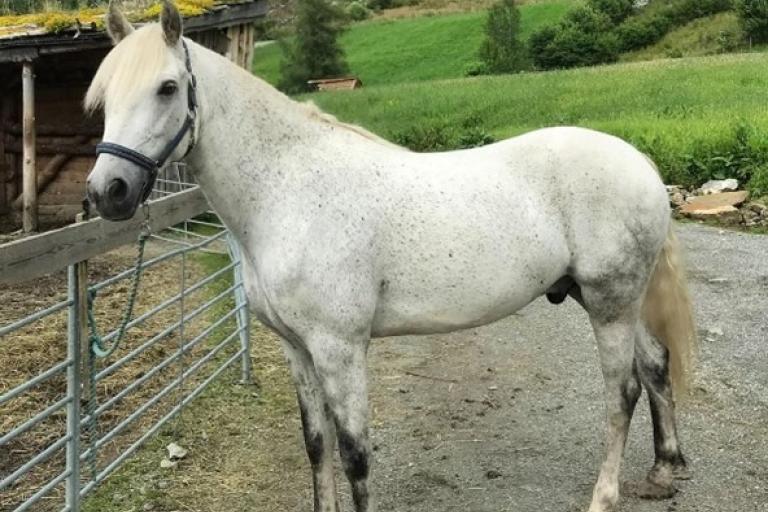 18.02.2022
PSSM1 and PSSM2 are hereditary muscle disorders that have been identified in many breeds, including the Connemara pony.  In order to better learn about the impact of these disorders in the breed, the Connemara Pony PSSM Research Group and Generatio-CAG have established a DNA Program for testing.
The Connemara Pony PSSM Research Group is a small international group of knowledgeable Connemara-people, independent of any breed society. They are gathering data with the aim to map the prevalence of the genetic variants associated with PSSM1 and PSSM2 within the breed. They are also looking at pedigrees as well as the correlation between the genetic variants and symptoms.
By enrolling your pony in this DNA Program at the time of testing, you will receive a discount on the price of the PSSM2 test. A condition of receiving the discount is agreeing that the data will be gathered by the Connemara Pony PSSM Research Group for research purposes. We kindly ask that you provide all known information about the pony in the animal record, such as DOB, parentage, UELN, etc. You may also be asked by the researchers to provide information about symptoms at a later stage. Please note that the pony must be a purebred Connemara to be eligible for participation in the program.
If you have already tested your Connemara pony and wish to contribute the data to the program this is also encouraged (please note that no retroactive discount is possible).  In your Generatio ATC account you can go to the Animal Record for your pony.  Scroll down in the record until you find "DNA Program".  You can then select the Connemara Pony Research Group. Your pony's animal information, PSSM1 and PSSM2 test results, and your contact information will then be shared with the Connemara Pony PSSM Research group. Other test data will not be visible to the group.
In the "Diary" section of the Animal Record under "Kommentare", you can share any information that might be helpful to the program; for example, your reason for testing, if your pony has symptoms, pedigree information, etc.  Please note that results from normal tested ponies is also very valuable!
Please contact Hild Elisabeth Hoff or email PSSM_connemararesearch@hotmail.com if you have any questions about participation.
« Back to overview