generatio supports equine charity
Image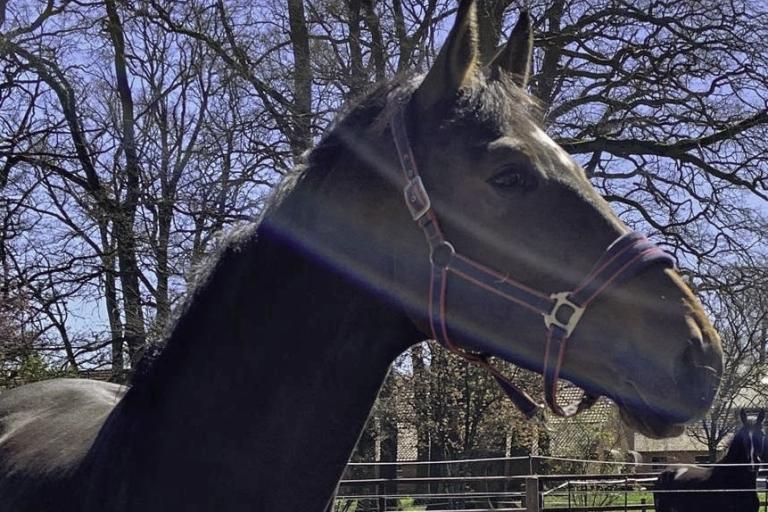 04.08.2023
generatio offers free muscle integrity myopathy test for a horse in need.
The charity organization for horses in need, "Möhrchengeber" (meaning carrot giver), is a network that rescues horses in need, rehabilitates them, and then finds them new foreverhomes. The project was founded in March 2021 by Beyond Unisus Stiftung gGmbH. The team has already rescued more than 95 After being rescued, the horses and ponies are first taken to one of the partner stables, where they are cared for and receive veterinary care; when ready, they are then placed with new owners who understand their special needs. The charity receives up to three requests for help for horses in need every day.
The case of "Liberty"
The horse "Liberty" was purchased bya riding club as a junior vaulting horse. Unfortunately, the mare soon showed conspicuous symptoms such as shifting lameness, hindend coordination problems, unwillingness to work, and pain-related behaviours. With the cold season her muscles became tighter and the symptoms increased. The mare became increasingly aggressive towards people, especially in the stall. The discovery of further problems in her back musculature made it clear that the planned career in the riding club was not feasible. They knew that the mare should still have a chance, and she was taken in by the project "Möhrchengeber".
Since these are typical symptoms that can indicate a muscle integrity myopathy, generatio wanted to support the project by running a free test for Liberty. Without further ado, a hair sample from Liberty was submitted and the laboratory analysis was started. Soon the result came: Liberty tested negative for all 6 known variants of MIM. 
With this differential diagnosis we could thus exclude Muscle Integrity Myopathy as a cause of her symptoms. Hopefully diagnostic testing for other causes of her symptoms can clarify her condition and how she can be supported to live her best life. And maybe she will soon find a new owner?
« Back to overview